Hack Attempts:
For some STRANGE reason , malicious Jay-pee Just LOVE trying to stop us into our intrustion. You can either view jp's face when he will see what happened or real time logs of jp's water closet sessions.

Greetz to:
p0d3m4n, alexandra and legend of the fist.

John Vranesevich Profil:
Here's your chance to get a sneak-peek at some of the behind-the-scenes work being done by AntiOnline's John Vranesevich. Learn about his special techniques to gather info for the FBI.

Free Lameness analysis:
A BIG FUCK YOU TO:
zataz

Eye On The Underground:
Are you kidding? Do you really think these idiots here have any clue whats going on with the real "Underground"? Everyone realizes that jp is just a narq and the only info he gets is from script kiddies who have 0 skills and just looking to see thier name in the media.

Fight-Back:
STOP KITTYCAT PORN!!!

ADM FTP archives:
Download ADM stuff at the ADM FTP archives.

Security News Groups:
Read your favorite cartoons from the comfort of your office chair.
Cartman The Security Expert: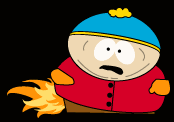 Have a conversation with fat ass security expert. Ask him a question, and he will fart out the answer!